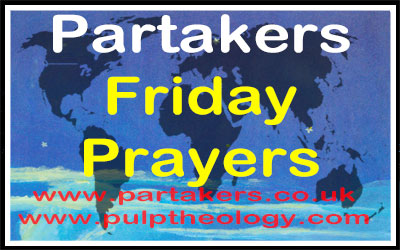 Friday Prayers 31st July 2020
Today on Partakers, we are continue our prayers specifically into the CoronaVirus Pandemic which is affecting us all globally... Come and pray with us! One of our prayers is:
O God, we pray into this situation regarding the CoronaVirus pandemic.
O God our Father, help and heal all those who have this virus
and give wisdom to those working on a vaccine or cure.
We are bereft of the number of people suffering from this,
yet we know you are in control.
We trust in you and we worship you alone. Amen
Father, from your twin wellsprings of grace and mercy,
hear these cries of our hearts and take the burdens we carry...
Amen…
Come and listen to other prayers for you to pray along with us by downloading the mp3 or listening to the Podcast...
Click or tap on the appropriate link below to subscribe, share or download our iPhone App!