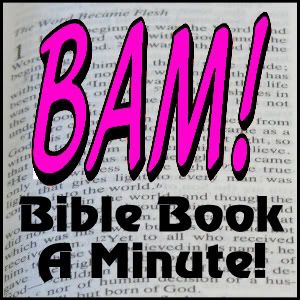 Old Testament
Book of
Zephaniah
Summarised in 1 Minute
Key Verses
Zephaniah 1:14-15 - The great day of Yahweh is near. It is near, and hurries greatly, the voice of the day of Yahweh. The mighty man cries there bitterly. That day is a day of wrath, a day of distress and anguish, a day of trouble and ruin, a day of darkness and gloom, a day of clouds and blackness, a day of the trumpet and alarm, against the fortified cities, and against the high battlements.
Zephaniah 2:3 - Seek Yahweh, all you humble of the land, who have kept his ordinances. Seek righteousness. Seek humility. It may be that you will be hidden in the day of Yahweh's anger.
Summary
Zephaniah preached to Judah and nations during Josiah's restoration in 630 BC. He preaches constantly that God's judgement will come and all sin will be punished. He concludes that blessing will come with the Messiah who will be a great cause for praise and singing.

If you find these resources helpful to you, please do prayerfully consider making a donation. You can support via PayPal, the universal and most secure way to donate money online. You do not need to be a member of Paypal to use their facilities. Thank you
Click on the appropriate link to subscribe to this website
Share
|
Download