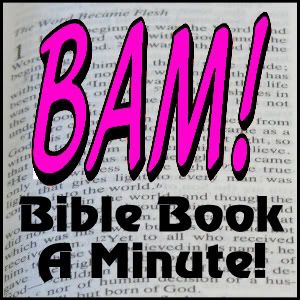 New Testament
Book of
Mark
Summarised in 1 Minute
Key Verses
Mark 8:34 He called the multitude to himself with his disciples, and said to them, "Whoever wants to come after me, let him deny himself, and take up his cross, and follow me.
Mark 10:45 - For the Son of Man also came not to be served, but to serve, and to give his life as a ransom for many.
Summary
Matthew wrote primarily to Jews who knew the Old Testament. He wrote to present Mark presents Jesus as Servant of the Lord, coming in fulfilment of the Old Testament. Jesus offers His credentials, gathers His disciples, while offering the Kingdom of God and its message. Jesus' teaching is seen in short parables, which hide the truth from those hardened against Him, yet prepares and instructs those responsive to Him. Overall Jesus calls those who follow him to serve others and to deny themselves by taking up their own cross, just as He took up His.

If you find these resources helpful to you, please do prayerfully consider making a donation. You can support via PayPal, the universal and most secure way to donate money online. You do not need to be a member of Paypal to use their facilities. Thank you
Click on the appropriate link to subscribe to this website
Share
|
Download