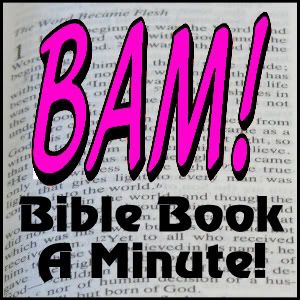 Old Testament
Book of Joshua
Summarised in 1 Minute
Key Verses
Joshua 1:8 - This book of the law shall not depart out of your mouth, but you shall meditate on it day and night, that you may observe to do according to all that is written therein: for then you shall make your way prosperous, and then you shall have good success.
Joshua 11:23 - So Joshua took the whole land, according to all that Yahweh spoke to Moses; and Joshua gave it for an inheritance to Israel according to their divisions by their tribes. The land had rest from war.
Summary
The Book of Joshua Provides a link between the Law and the rest of Israel's history. Tells of an obedient people conquering the land that God has given them.

If you find these resources helpful to you, please do prayerfully consider making a donation. You can support via PayPal, the universal and most secure way to donate money online. You do not need to be a member of Paypal to use their facilities. Thank you
Click on the appropriate link to subscribe to this website
Subscribe via Google Subscribe via iTunes Subscribe via Yahoo Groups
Share
|
Download