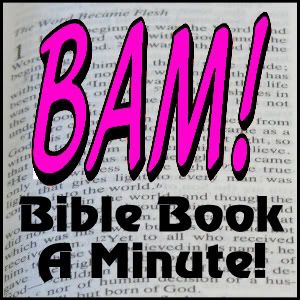 New Testament
Book of
2 Timothy
Key Verses
2 Timothy 2:3 - You therefore must endure hardship, as a good soldier of Christ Jesus.
2 Timothy 3:16-17 - Every Scripture is God-breathed and profitable for teaching, for reproof, for correction, and for instruction in righteousness, that the man of God may be complete, thoroughly equipped for every good work.
Summary
Paul writes this last letter to warn, encourage, and instruct Timothy so that Timothy will continue his ministry in the face of bitter opposition, suffering and troubles. Timothy is also to remind others they are all to be diligent workers for the Lord. Paul exhorts Timothy regarding the sure foundation of the Word of God as a means to gain wisdom and equipping for service. Finally, Paul also uses this letter to express his own confidence at the end of his life.

If you find these resources helpful to you, please do prayerfully consider making a donation. You can support via PayPal, the universal and most secure way to donate money online. You do not need to be a member of Paypal to use their facilities. Thank you
Click on the appropriate link to subscribe to this website
Share
|
Download