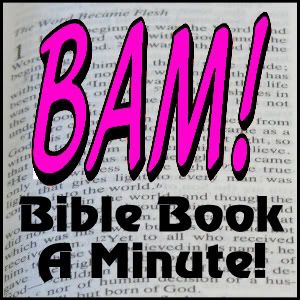 Old Testament
Book of 2 Samuel
Summarised in 1 Minute
Key Verses
2 Samuel 7:12-13 - When your days are fulfilled, and you shall sleep with your fathers, I will set up your seed after you, who shall proceed out of your bowels, and I will establish his kingdom. He shall build a house for my name, and I will establish the throne of his kingdom forever.
2 Samuel 22:21-22 -Yahweh rewarded me according to my righteousness. He rewarded me according to the cleanness of my hands. For I have kept the ways of Yahweh, and have not wickedly departed from my God.
Summary
The Book of 2 Samuel records the highlights of David's reign, firstly over Judah and then over the nation of Israel. Traces his ascendancy to the throne, his victories and sins and the consequences of his sins upon the family and the nation.

If you find these resources helpful to you, please do prayerfully consider making a donation. You can support via PayPal, the universal and most secure way to donate money online. You do not need to be a member of Paypal to use their facilities. Thank you
Click on the appropriate link below to subscribe to this website