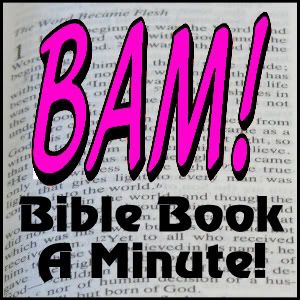 Old Testament
Book of 2 Kings
Summarised in 1 Minute
Key Verses
2 Kings 17:22-23 -The children of Israel walked in all the sins of Jeroboam which he did; they didn't depart from them; 17:23 until Yahweh removed Israel out of his sight, as he spoke by all his servants the prophets. So Israel was carried away out of their own land to Assyria to this day.
2 Kings 23:27 -Yahweh said, "I will remove Judah also out of my sight, as I have removed Israel, and I will cast off this city which I have chosen, even Jerusalem, and the house of which I said, 'My name shall be there.'"
Summary
The book of 2 Kings continues the drama of 1 Kings, systematically tracing the reigning monarchs of both Israel and Judah, first by telling one nations history, and the retracing the same period for the other.

If you find these resources helpful to you, please do prayerfully consider making a donation. You can support via PayPal, the universal and most secure way to donate money online. You do not need to be a member of Paypal to use their facilities. Thank you
Click on the appropriate link to subscribe to this website