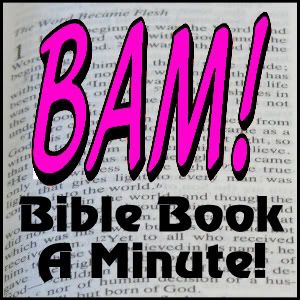 Old Testament
Book of 2 Chronicles
Summarised in 1 Minute
Key Verses
2 Chronicles 7:14 -if my people, who are called by my name, will humble themselves and pray and seek my face and turn from their wicked ways, then will I hear from heaven and will forgive their sin and will heal their land.
2 Chronicles 16:9 -For the eyes of the LORD range throughout the earth to strengthen those whose hearts are fully committed to him. You have done a foolish thing, and from now on you will be at war.
Summary
The book of 2 Chronicles covers the same period of history as 1 & 2 Kings, but from the spiritual perspective. It tells mainly of Judah, the southern kingdom after the life of David and deals mainly with the reforming kings: Asa, Jehosophat, Joash, Hezekiah and Josiah.

If you find these resources helpful to you, please do prayerfully consider making a donation. You can support via PayPal, the universal and most secure way to donate money online. You do not need to be a member of Paypal to use their facilities. Thank you
Click on the appropriate link to subscribe to this website