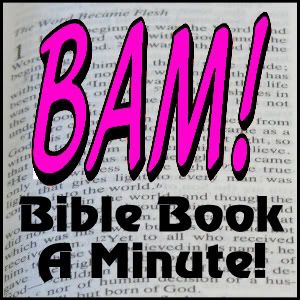 Old Testament
Book of 1 Samuel
Summarised in 1 Minute
Key Verses
1 Samuel 13:14 - But now your kingdom shall not continue. Yahweh has sought for himself a man after his own heart, and Yahweh has appointed him to be prince over his people, because you have not kept that which Yahweh commanded you."
1 Samuel 15:22 - Samuel said, "Has Yahweh as great delight in burnt offerings and sacrifices, as in obeying the voice of Yahweh? Behold, to obey is better than sacrifice, and to listen than the fat of rams. Summary
The Book of 1 Samuel describes the transition of Israel to a monarchy from the judges. It tells the stories of Samuel, Saul and David.

If you find these resources helpful to you, please do prayerfully consider making a donation. You can support via PayPal, the universal and most secure way to donate money online. You do not need to be a member of Paypal to use their facilities. Thank you
Click on the appropriate link to subscribe to this website
Subscribe via Google Subscribe via iTunes Subscribe via Yahoo Groups