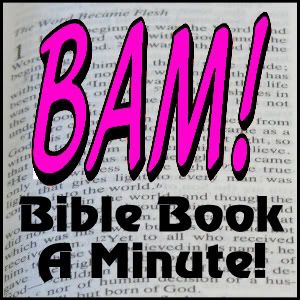 New Testament
Book of
1 Peter
Key Verses
1 Peter 1:10-12 - Concerning this salvation, the prophets sought and searched diligently, who prophesied of the grace that would come to you, searching for who or what kind of time the Spirit of Christ, which was in them, pointed to, when he predicted the sufferings of Christ, and the glories that would follow them.
1 Peter 4:13 - But because you are partakers of Christ's sufferings, rejoice; that at the revelation of his glory you also may rejoice with exceeding joy.
Summary
Peter writes to believers undergoing suffering & persecution. He instructs them toward Christian stability, and the proper expression of this stability and growth. Peter bases his argument upon God's pre-designed plan and grace provisions which are for all believers. Throughout, Peter stresses a hope so alive, glorious and certain, that any persecution and suffering can be endured with patience because of it.

If you find these resources helpful to you, please do prayerfully consider making a donation. You can support via PayPal, the universal and most secure way to donate money online. You do not need to be a member of Paypal to use their facilities. Thank you
Click on the appropriate link to subscribe to this website
Share
|
Download