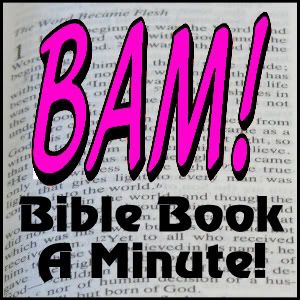 New Testament
Book of
1 John
Key Verses
1 John 1:3-4 - that which we have seen and heard we declare to you, that you also may have fellowship with us. Yes, and our fellowship is with the Father, and with his Son, Jesus Christ.
1 John 5:13 - These things I have written to you who believe in the name of the Son of God, that you may know that you have eternal life, and that you may continue to believe in the name of the Son of God.
Summary
John writes about fellowship with the Father and the Son and other believers. Fellowship comes through obedience to the Word of God and through confession of sin when sin is committed. John also writes so that they may have confidence about eternal life, by discussing foundation and conduct. In doing so, he tackles heretical Gnostic teachers who were challenging apostolic teachings.

If you find these resources helpful to you, please do prayerfully consider making a donation. You can support via PayPal, the universal and most secure way to donate money online. You do not need to be a member of Paypal to use their facilities and all major credit cards are accepted. Thank you
Click on the appropriate link to subscribe to this website