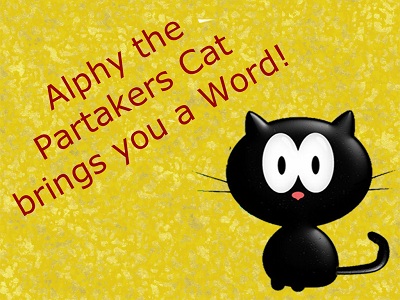 WOW Word - Cross of Jesus Christ ~
Our WOW Word today is Cross! Cross, as in the Cross of Jesus Christ!
John 3:16 - "For God so loved the world, that He gave His only begotten Son that whoever believes in Him should not perish but have eternal life".
Mark 10:45 – "For even the Son of Man did not come to be served, but to serve, and to give his life as a ransom for many."
Even a cursory look at the world around you, will tell you that the world is messed up. Is there any hope? Yes there is! That is why God sent Jesus! Jesus is the hope! Jesus came to serve rather than be served. That is why Jesus came to give His life, so humanity may have a hope! God made the world perfect and humanity was in a harmonious relationship with God. Humanity messed it up and broke the relationship bonds with God. When the time was right, God became human, in order to bring humanity back into relationship with Himself.
That man was Jesus Christ and it was His death on a Roman cross about 2000 years ago which was the act of a generous God reaching out to the world that he loves. Without Jesus' death on the cross would there be no hope for the world! That He died is without doubt, but why did He have to die and what gain do we have as His Disciples?
Alphy the WOWChurch Cat explains the significance of Jesus' death on the cross for the sake of all humanity. Play or download the mp3 audio to discover what Alphy has to say! Bless ya!
~
Click or tap on the appropriate link below to subscribe, share or download our iPhone App!