Episodes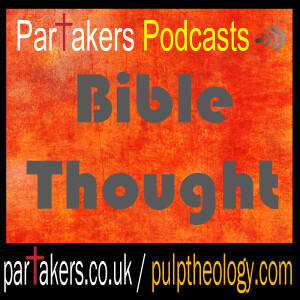 3 days ago
3 days ago
The False Witness

The book of Proverbs is a collection of writings, mainly by King Solomon, who was endowed by God with the extraordinary gift of wisdom. These writings are wisdom which reveals how a person can live a godly and God pleasing life. It provides God's people with a way to deal successfully with the practical affairs of everyday life, living God's way, as they listen to Him.
We will look at the topic from Proverbs about being a witness. This theme runs throughout the Bible, Old Testament and New Testament. We can be a true witness or a false witness. Let's start by looking at being a false witness.
The false witness is part of the very first sins committed by humanity. "Don't be a false witness" is indeed one of the very 10 commandments that were given by God to Moses (Exodus 20).
In regard to being a false witness, in a simple desert community as ancient Israel were, nearly all such crimes were seen as capital offences. If for somebody was to be a successful "false witness", that person would be seen as something of a murderer.
Here is what the great reformer Martin Luther said concerning it:
"the commandment against false witness is to prohibit the public judgment and reproof of the neighbour. One can indeed see and hear the neighbour sin, but one has no command to report it to others. If one judges and passes sentence, one falls into a sin which is greater than his (except for judges, parents, and preachers)."

Some tough words there as we start out, aren't they? The other great reformer, John Calvin, taught that this commandment of not being a false witness, emphasizes that the Christian is to:
"assert only the truth with pure motives for the maintenance of our neighbour's good name and estate."

Let us continue by looking within the book of Proverbs at "false witness". First of all, what is a false witness?
16 There are six things the LORD hates, seven that are detestable to him:
17 haughty eyes, a lying tongue, hands that shed innocent blood,
18 a heart that devises wicked schemes, feet that are quick to rush into evil,
19 a false witness who pours out lies and a person who stirs up conflict in the community. (Proverbs 6:16-19)
Listen or download the mp3 to find out more about being a witness!
You can now purchase books written by us! Please do click here to visit our Amazon site!

Click on the appropriate link below to subscribe, share or download our iPhone App!



<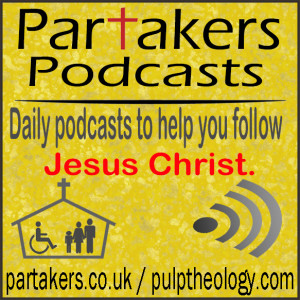 3 days ago
3 days ago
PulpTheology Book
An Ambassador in God's Orchestra of Joy
An Ambassador is an official and accredited representative of their own sovereign state to another place or country. The Ambassador speaks not for themselves but represents the ideals, thoughts and actions of the one who sent them and with their authority.All Christians, as Disciples of Jesus Christ, are Ambassadors for Jesus Christ into the world in which we live.

Therefore throughout this book, we use both words, Ambassador and Disciple, in relation to the Christian. As Ambassadors for Jesus Christ, we are to be His representatives here on earth. We are His Church, which is an Orchestra of Joy.The Christian Ambassador has a joyous message to present to people about how people can be reconciled with God. A message to all people, of all nations, of all time, without favouritism or corruption.

As Christian Ambassadors, we are sent by our Lord Jesus Christ, into the world, in order to live our lives for Him and Him alone. Inside this book, we look at 6 main characteristics of the life of the Christian Ambassador:
The Ambassador's Identification

The Ambassador's Message

The Ambassador's New Life

The Ambassador's Serving Life

The Ambassador's Devotional Life

The Ambassador's Uncompromising Life

The Disciple of Jesus Christ, the Christian, is God's Ambassador, as exhorted by the Apostle Paul in 2 Corinthians 5:20-21:
20 We are therefore Christ's Ambassadors, as though God were making His appeal through us. We implore you on Christ's behalf: be reconciled to God. 21 God made Him who had no sin to be sin for us, so that in Him we might become the righteousness of God.


~
You can purchase this book at Amazon on this link:


Click or tap on the appropriate link below to subscribe, share or download our iPhone App!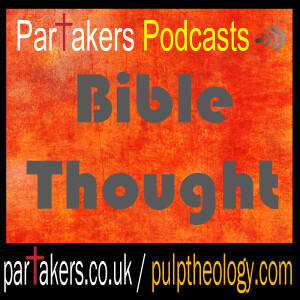 4 days ago
4 days ago
Peace
The world we live in, wants peace! The world is unified around the concept of peace! However, the peace the world wants requires the manipulation of circumstances. God's peace, however, comes regardless of circumstances. Peace Definition: 'Shalom' was the Hebrew word used in the Old Testament. It means a wholeness of well-being & mind; the total absence of conflict and turmoil evidenced by an untroubled mind and a heart that does not fear! It is total harmony with God, man, circumstances & self. That is true peace!
History of Peace
The end of peace was when Adam sinned and fellowship was broken with God and between humans. God is a God of peace (1 Thessalonians 5:23). and the Kingdom of God is about peace in the Holy Spirit (Romans 14:17). Jesus is referred to as the Prince of Peace (Isaiah 9v6). As a Christian Disciples, you have peace with God through Jesus Christ's death and resurrection! There are three scopes of peace.
Peace with God
As a Christian Disciple, you have peace with God because you are justified by faith. This peace gives you access into God's grace and blessings (Romans 5:1-2). Jesus Christ is your bridge of peace between God & yourself. Jesus is also the peace between other people and you, and all hostility has been removed (Romans 2:13-18).
Peace with Others
You are to live at peace with everyone and not to be proud or vengeful (Romans 12vv17-20). You are to do what is right in the eyes of other people and exhibit positive goodness. You are to make every effort to do what leads to peace & mutual edification Romans 14:13-19, and not place stumbling blocks in front of others!
Peace within
As a Christian Disciple, you have the gift of peace with God, from the God of peace (Philippians 4:4-9) given to you by Jesus Christ who is the Prince of Peace! (John 14:27). You are to be a peacemaker, by having internal peace, this shows the fruit of the Spirit. When faced with troubled times & a troubled world, you can have peace through an untroubled, unfearful heart & mind (John 16:33).
How do you gain peace within?
As you live a life in obedience to Jesus, you bear the fruit of righteousness, which is peace, quietness and confidence (Isaiah 32:17). A mind controlled by the Holy Spirit of peace gives a life of peace and total trust in God! (Isaiah 26:3; Romans 8:6). Lastly, when you are content whatever the situation , this enables the peace of God to guard your heart & mind (Philippians 4:11-12). Go, and be at peace with God, others and yourself!
Click or tap on the appropriate link below to subscribe, share or download our iPhone App!