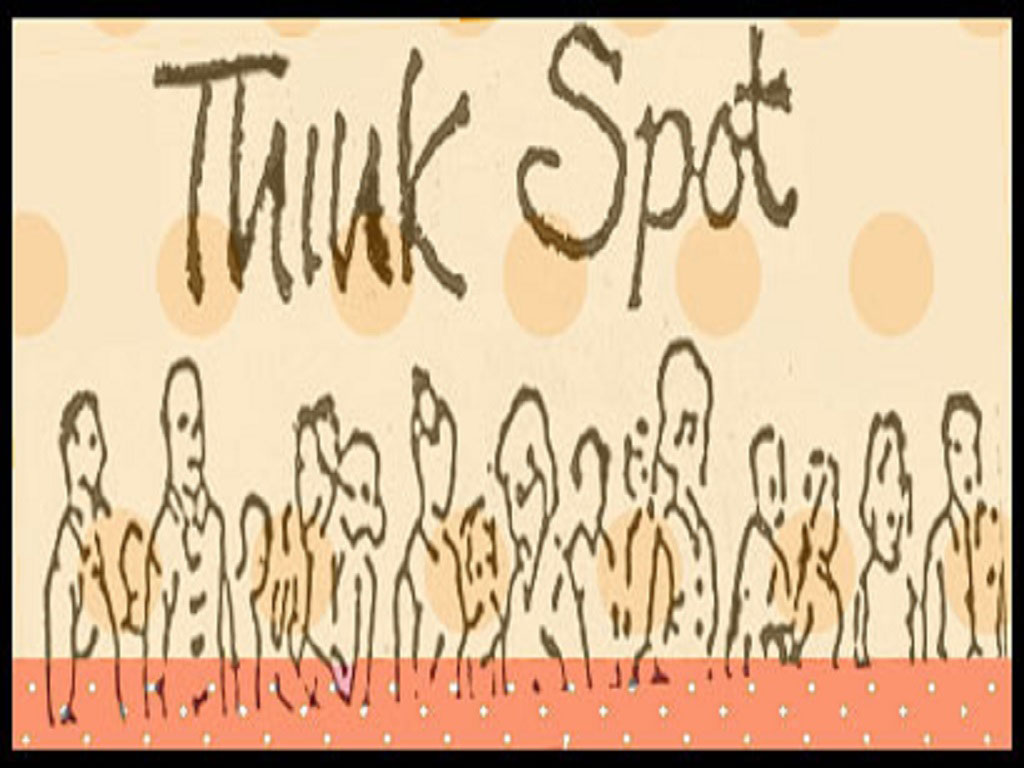 Think Spot - 26 February 2018
Last Monday we looked at serving God where ever you are with a clear conscience. How did you get on with doing it?
Today we look at a follow on from that to meekness. What is meekness? Isn't meekness, merely weakness? That's what we are told often enough by people outside the church! Yet meekness is not weakness! Meekness is giving up our personal rights to God alone!
A meek person is one who claims no personal rights of their own, and who is willing to yield all possessions and personal rights to God. A meek person sees these things as being loaned by God for His work and glory. Being meek in all situations takes a strong character, for example Moses (Numbers 12:1-3).
Giving up your rights and all you own to God alone, is talked about often in the Bible. Some of the results of giving up your rights to God can be found in: - Psalm 22:26; Psalm 25:9; Psalm 37:8-11; Psalm 149:4 Isaiah 29:19; Matthew 11:28-30. (1.15)
As followers of Jesus you and I need to give up our own rights and possessions to Him because:

You and I belong to God (1 Corinthians 6:19-20)#

We are instructed to be meek by Jesus (Luke 9:23)

It follows the example. of the New Testament church (Acts 5:32)
When we insist on our own personal rights and those rights are violated, the main consequences are anger and anxiety. They occur when we try to control or change something God never intended us to change or control. When we react and resist, we deny God His right to do what; He wants to do. When we get angry and when we worry, these are signs that there are rights God wants us to yield to Him.
How do you yield rights and possessions over to God?
Firstly, identify them! Check where in your life anger and or anxiety exist. Then ask the Holy Spirit to work on your heart, prayerfully considering each area, yielding all to Jesus. When you do that, God becomes responsible for those areas.
Secondly, expect God to test His rights. Having handed them to God, He may allow situations to occur which will deny you these rights, to see if that right was really given to Him. It may be necessary to once again yield that right to Jesus. As you respond to each test, meekness develops.
Go into this week, knowing that God is at work in you! You are to be His servants and you are not your own! You were bought at a price by God! Through the meekness of Jesus Christ' work on the cross.
Father I pray that as we give our personal rights to you, that you give us strength to overcome with the help of the Holy Spirit who lives within us as your children. We ask this in the name of your Son, Jesus Christ! Amen!
You can now purchase our books! Please do click here to visit our Amazon site!
Click on the appropriate link below to subscribe, share or download our iPhone App!