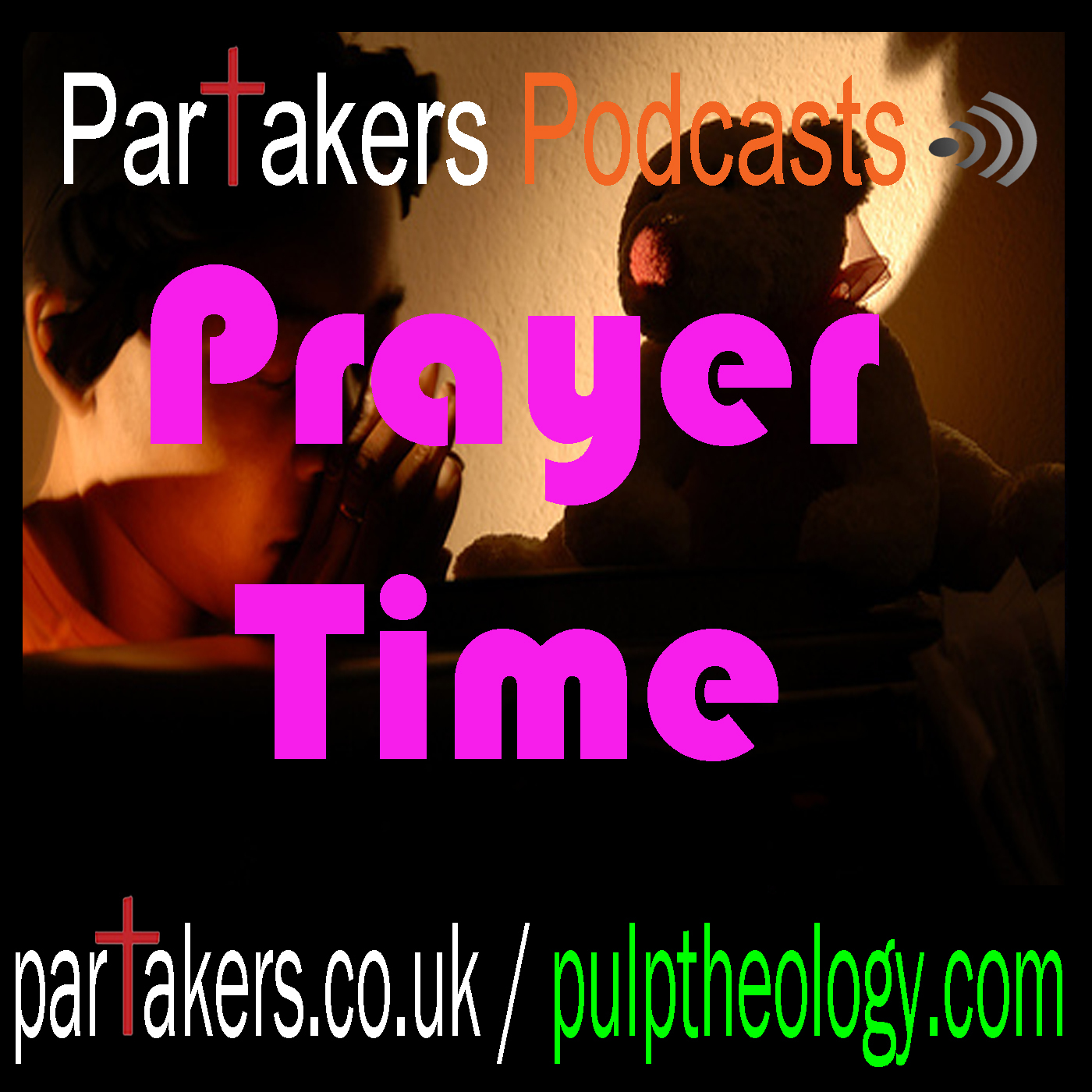 Partakers Prayers
G'day! Welcome to Partakers! In this podcast we pray together some prayers of one of the Church Fathers, John Chrysostom. Come and pray!
Click or tap on the appropriate link below to subscribe, share or download our iPhone App!

In The Name of The Father , Son, and Holy Spirit,
Lord, deprive me not of Your heavenly and eternal blessings.
Lord, deliver me from everlasting torments.
Lord, if I have sinned in word or deed, in mind or spirit, forgive me.
Lord, deliver me from all distress, ignorance, forgetfulness, laziness and stony hardness of heart.
Lord, deliver me from all temptations and spiritual abandonment.
Lord, enlighten my heart which has been darkened by evil desire.
Lord, being human, I sin; but You, being God, have mercy on me.
Lord, take heed of the weakness of my soul,
and help me with Your grace that Your holy name may be glorified in me.
Lord Jesus Christ,
inscribe the name of Your servant in the book of life,
granting me a blessed end.
Lord my God, I have done nothing good;
yet by Your compassion help me to make a new beginning.
Lord, refresh my heart with the dew of Your grace.
Lord, God of heaven and earth, remember me,
who am sinful, wretched, evil and impure, in Your kingdom,
according to Your steadfast love.
Lord, receive me in repentance and do not forsake me.
Lord, put me not to the test.
Lord, grant me good thoughts.
Lord, grant me tears of repentance, remembrance of death and contrition.
Lord, grant me sincere confession of my thought.
Lord, grant me humility, deliverance from my own will and obedience.
Lord, grant me patience, forbearance and meekness.
Lord, implant in me Your holy fear, the source of all blessings.
Lord, enable me to love You with all my soul,
my mind and my heart; and my neighbour as myself.
Lord, protect me from evil people and demons,
from impure passions and all unseemly things.
Lord, as you commanded;
Lord, as You know all things;
Lord as You desire I desire Your goodness;
let Your will be done in me.
Lord, let Your will, not mine,
for You are blessed forever.
Amen.
Almighty God,
you have given us grace at this time
with one accord to make our common supplication to you;
and you have promised through your well-beloved Son
that when two or three are gathered
together in his Name,
you will be in the midst of them.
Fulfil now, O Lord,
our desires and petitions as may be best for us;
granting us in this world knowledge of your truth,
and in the age to come, life everlasting.
Amen.