Episodes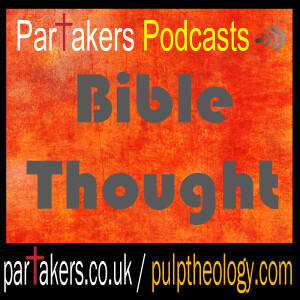 Monday Jan 23, 2023
Monday Jan 23, 2023
WOW Word - Your Cross
Jesus speaking "Then he said to them all: 'Whoever wants to be my disciple must deny themselves and take up their cross daily and follow me. For whoever wants to save their life will lose it, but whoever loses their life for me will save it. What good is it for someone to gain the whole world, and yet lose or forfeit their very self? Whoever is ashamed of me and my words, the Son of Man will be ashamed of them when he comes in his glory and in the glory of the Father and of the holy angels." (Luke 9:23-26 )
What is our response to this to be? As followers of Jesus Christ we are commanded to count the cost of following Him. That is how we carry our own cross for the sake of Jesus Christ. Jesus wants to be number one in the life of all those who choose to follow him! Jesus wants supremacy over everything in our lives, including family, friends, and possessions! Alas, that's a cost too high for some! Here is one man who couldn't give up something to follow Jesus! Let's call him Basil. Basil runs up to Jesus and wants eternal life, wants it now and asks Jesus about how to get it. He has fully kept the commandments listed by Jesus. However!
However when Jesus said to Basil that in order to follow Him, he would have to give up all his wealth and possessions in order to have treasure in heaven and eternal life, Basil leaves disconsolate and shattered. The life of Basil, this rich young ruler, reflected a life of absorption with his own self-interest and self-importance!. It was a step too far for Basil. He wanted his riches and also everlasting life, but Jesus said he couldn't have both. He remains the only person that we know of, who left Jesus' presence sorrowful. That was due to Basil putting his trust in himself, his riches and wealth alone. Now riches, in and of themselves, are not necessarily wrong! But for Basil, well, he was not willing to make the sacrifice required to follow Jesus. He couldn't count the cost of following Jesus– it was too high a price for him to pay!
What have you given up in and as a result of your decision to follow Jesus? Making sacrifices to follow Jesus is all part of the WOW factor of Jesus. Jesus demands that He is number one and supreme over everything else in your life - yourself, family, others and material goods including money and possessions. How is this done? This is done by consistently ensuring that your works and words match your lifestyle and that no hypocrisy can be found, or indeed will be found. It means standing up for God in the face of adversity. It means loving others even though they hate you.
Just a couple of examples. In the UK, we aren't systematically persecuted. We are marginalized, ridiculed and ignored but some of our Christian family around the world who daily face death simply because they chose to follow Jesus. They are carrying their cross for Jesus! What about us in the UK? For example: if we as Christians were known by our self-sacrificial love of all others, then Jesus whom we claim to love, follow, worship, and adore would be seen.
Dietrich Bonhoeffer wrote "When Jesus Christ calls a man, he bids him come and die. ... Discipleship is not an offer that man makes to Jesus Christ, nor is it hero worship, but intimacy with Christ." (The Cost of Discipleship). Bonnhoeffer knew that as a Christian, a person has to take up their own cross in following Jesus and count the cost of being a disciple of Jesus Christ.
Finally, let's look at 1 John 3:16 "This is how we know what love is: Jesus Christ laid down his life for us. And we ought to lay down our lives for others." Jesus told us to take up our own cross if we are to follow Him as His Disciple. How is that possible? If we try to do that in our own strength and wisdom, we will fail. If we do that using the power and strength of the Holy Spirit within you, then you will succeed at following Jesus' command. Are you as a Disciple of Jesus Christ willing to take up your cross? What a difference that would make to the community where you live! 

Click or tap on the appropriate link below to subscribe, share or download our iPhone App!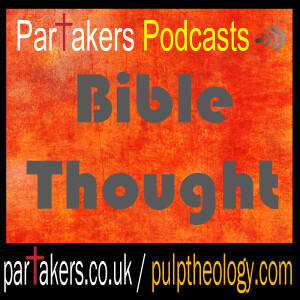 Sunday Jan 22, 2023
Sunday Jan 22, 2023

The Centrepiece of Joy
Leviticus 16:1-10 & Hebrews 10:1-10
Introduction
T

oday, we dip into Leviticus 16, which I think is the centre and pinnacle of this magnificent book of joy.
The Lord spoke to Moses after the death of the two sons of Aaron who died when they approached the Lord. 2 The Lord said to Moses: 'Tell your brother Aaron that he is not to come whenever he chooses into the Most Holy Place behind the curtain in front of the atonement cover on the ark, or else he will die. For I will appear in the cloud over the atonement cover. (Leviticus 16:1-2)

 

5 Therefore, when Christ came into the world, he said: 'Sacrifice and offering you did not desire, but a body you prepared for me; 6 with burnt offerings and sin offerings you were not pleased. 7 Then I said, "Here I am – it is written about me in the scroll – I have come to do your will, my God."' 8 First he said, 'Sacrifices and offerings, burnt offerings and sin offerings you did not desire, nor were you pleased with them'– though they were offered in accordance with the law. 9 Then he said, 'Here I am, I have come to do your will.' He sets aside the first to establish the second. 10 And by that will, we have been made holy through the sacrifice of the body of Jesus Christ once for all. (Hebrews 10:5-10)
Leviticus 16 describes the Day of Atonement which was to occur annually on the 10th day of the 7th month. We know that God had chosen Israel to be His people and that they were supposed to be a shining beacon of light and hope to the world. As part of the covenant made with Moses, God said that He would be their God and they would be His people.
What a contrast to the nations around them that worshipped multiple 'gods', made of material such as wood or stone and often thirsty for human sacrifice. Contrast those 'gods', with the God of Israel, who had made himself personally present with His people in the Tent of Meeting or Tabernacle. Let's look briefly at what went on at this Day of Atonement or Yom Kippur.
To listen to the rest of this Podcast use the link below to download
~You can now purchase our Partakers books! Please do click or tap here to visit our Amazon site!

Click or tap on the appropriate link below to subscribe, share or download our iPhone App!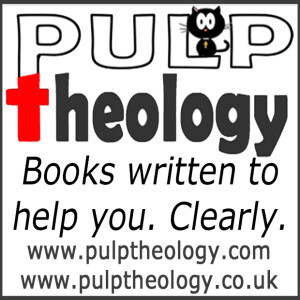 Thursday Jan 19, 2023
Thursday Jan 19, 2023
PulpTheology Book
Living Life Right
The book we are looking at today, is "Living Life Right".

Do you find that making decisions to follow God closely to live life right is sometimes like walking a tightrope - a balancing act? Well here is some good news! Here in chapter 12 of his magnificent letter of the Bible we know as Romans, the Apostle Paul gives some practical advice for Christians.

Christians who are to live whole lives worthy of following and belonging to God and showing this love of God by loving all others. This involves taking risks particularly in the world today where the existence of God is often denied and who is, at best, ignored.

This book contains 30 days of studies to help you live life right in the 21st century. Come inside and spend some time each day gleaning some clues about living life right as a Christian today and reflecting God's love to all those we come into contact with.

Available in paperback or Kindle, Amazon and all good bookstores: ISBN: 978-1507614174
~
You can purchase this book at Amazon USA on this link:
You can purchase this book at Amazon UK on this link:


Click or tap on the appropriate link below to subscribe, share or download our iPhone App!