Episodes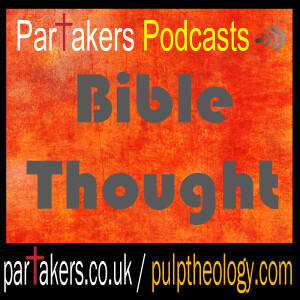 4 days ago
4 days ago
Peace
The world we live in, wants peace! The world is unified around the concept of peace! However, the peace the world wants requires the manipulation of circumstances. God's peace, however, comes regardless of circumstances. Peace Definition: 'Shalom' was the Hebrew word used in the Old Testament. It means a wholeness of well-being & mind; the total absence of conflict and turmoil evidenced by an untroubled mind and a heart that does not fear! It is total harmony with God, man, circumstances & self. That is true peace!
History of Peace
The end of peace was when Adam sinned and fellowship was broken with God and between humans. God is a God of peace (1 Thessalonians 5:23). and the Kingdom of God is about peace in the Holy Spirit (Romans 14:17). Jesus is referred to as the Prince of Peace (Isaiah 9v6). As a Christian Disciples, you have peace with God through Jesus Christ's death and resurrection! There are three scopes of peace.
Peace with God
As a Christian Disciple, you have peace with God because you are justified by faith. This peace gives you access into God's grace and blessings (Romans 5:1-2). Jesus Christ is your bridge of peace between God & yourself. Jesus is also the peace between other people and you, and all hostility has been removed (Romans 2:13-18).
Peace with Others
You are to live at peace with everyone and not to be proud or vengeful (Romans 12vv17-20). You are to do what is right in the eyes of other people and exhibit positive goodness. You are to make every effort to do what leads to peace & mutual edification Romans 14:13-19, and not place stumbling blocks in front of others!
Peace within
As a Christian Disciple, you have the gift of peace with God, from the God of peace (Philippians 4:4-9) given to you by Jesus Christ who is the Prince of Peace! (John 14:27). You are to be a peacemaker, by having internal peace, this shows the fruit of the Spirit. When faced with troubled times & a troubled world, you can have peace through an untroubled, unfearful heart & mind (John 16:33).
How do you gain peace within?
As you live a life in obedience to Jesus, you bear the fruit of righteousness, which is peace, quietness and confidence (Isaiah 32:17). A mind controlled by the Holy Spirit of peace gives a life of peace and total trust in God! (Isaiah 26:3; Romans 8:6). Lastly, when you are content whatever the situation , this enables the peace of God to guard your heart & mind (Philippians 4:11-12). Go, and be at peace with God, others and yourself!
Click or tap on the appropriate link below to subscribe, share or download our iPhone App!


Tuesday Jan 24, 2023
Tuesday Jan 24, 2023
Sex and Moral Purity
The world is mad for sex! It sells magazines, DVD's and clothes. It is one of the gods of our age! Not only that but we only have to glimpse quickly at recent history to find Christian leaders who have fallen due to the sin of sexual immorality.
In the podcast today we explore questions such as:
How are we as Christian disciples to face these issues of moral purity and sex?

What does God say about sex?

W

hat does a correct and considered attitude for the Christian disciple to have regarding sex?

What is the difference between love and lust?

How can sexual desire be controlled?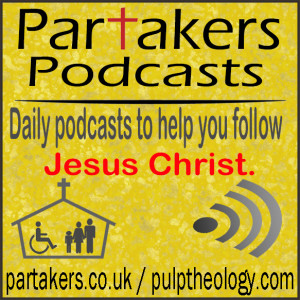 Thursday Dec 15, 2022
Thursday Dec 15, 2022

17. Harmony of the Gospel Accounts
Today we have a harmony of the Christmas Nativity from all 4 Gospels, Matthew, Mark, Luke and John. Each Gospel gives us a section of the story, therefore telling it from different perspectives.

Our Gospel readings are:
1. Pre-existence of Christ - John 1:1-18
2. Gabriel visits Mary - Luke 1:26-38
3. Mary visits Elizabeth - Luke 1:39-56
4. Angel visits Joseph - Matthew 1:18-24
5. Birth of Jesus Christ - Luke 2:1-7
6. Shepherds visit Jesus - Luke 2:8-20
7. Magi visit Jesus - Matthew 2:1-12


In the next Podcast of this series, we start looking at the people involved in this series!
Click on the appropriate link below to subscribe or share