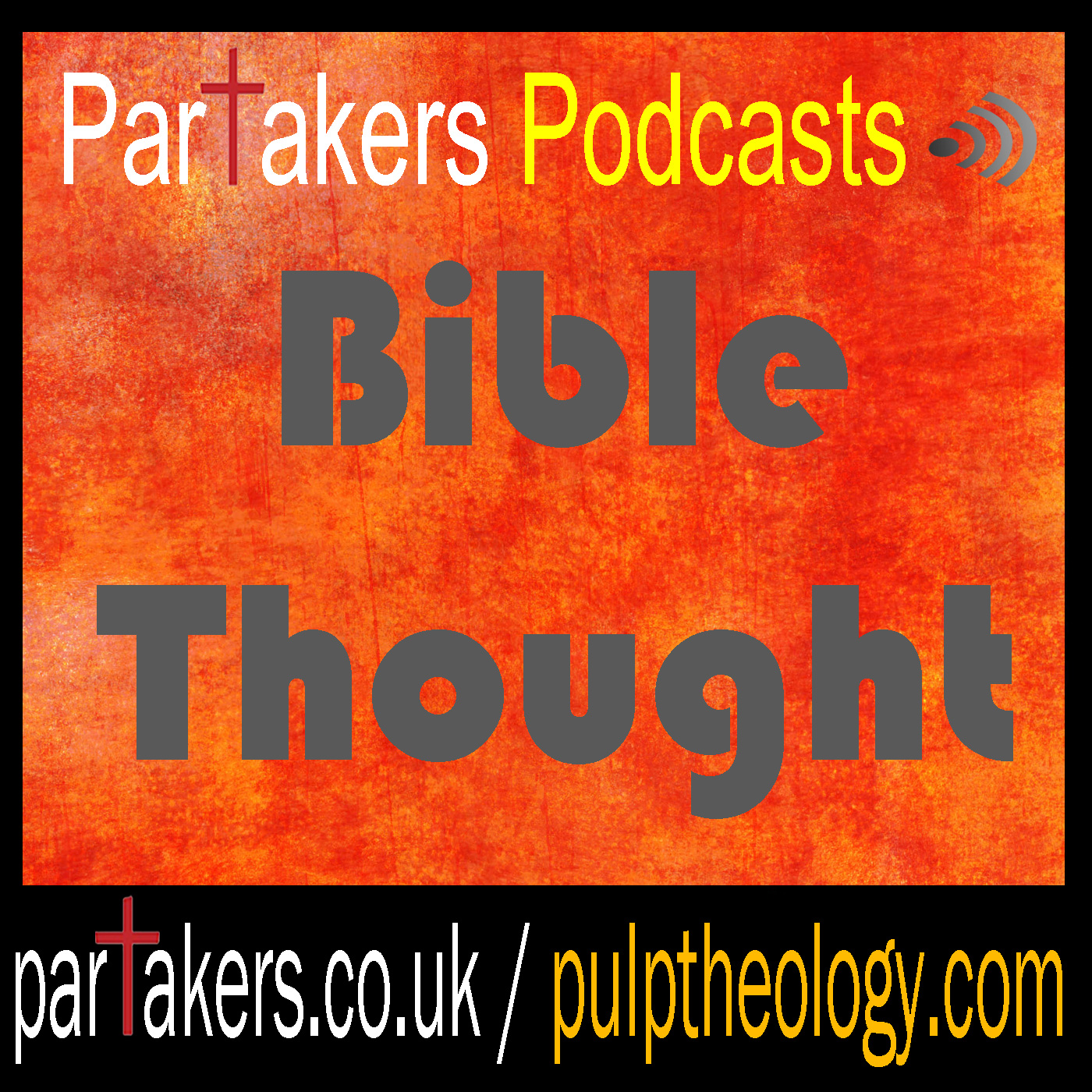 Partakers Bible Thought
9 September 2021
10 David praised the LORD in the presence of the whole assembly, saying, "Praise be to you, LORD, the God of our father Israel, from everlasting to everlasting. 11 Yours, LORD, is the greatness and the power and the glory and the majesty and the splendour, for everything in heaven and earth is yours. Yours, LORD, is the kingdom; you are exalted as head over all. 12 Wealth and honour come from you; you are the ruler of all things. In your hands are strength and power to exalt and give strength to all. 13 Now, our God, we give you thanks, and praise your glorious name. 14 "But who am I, and who are my people, that we should be able to give as generously as this? Everything comes from you, and we have given you only what comes from your hand. 15 We are foreigners and strangers in your sight, as were all our ancestors. Our days on earth are like a shadow, without hope. 16 LORD our God, all this abundance that we have provided for building you a temple for your Holy Name comes from your hand, and all of it belongs to you. 17 I know, my God, that you test the heart and are pleased with integrity. All these things I have given willingly and with honest intent. And now I have seen with joy how willingly your people who are here have given to you. 18 LORD, the God of our fathers Abraham, Isaac and Israel, keep these desires and thoughts in the hearts of your people forever, and keep their hearts loyal to you. 19 And give my son Solomon the wholehearted devotion to keep your commands, statutes and decrees and to do everything to build the palatial structure for which I have provided." 20 Then David said to the whole assembly, "Praise the LORD your God." So they all praised the LORD, the God of their fathers; they bowed down, prostrating themselves before the LORD and the king. (1 Chronicles 29:10-20)

In the podcast yesterday we looked together at our spiritual armour. Today we look at a prayer of King David, known as a man after God's own heart. Why was he known like that? Because despite his faults, he demonstrated consistently that his faith was alive and that he was totally committed to following the Lord God alone! We look at this prayer to get some keys for our own prayer life but also to be reminded of God, who was the object of this prayer!
David, a man, who despite his many faults, is described as a man after God's own heart. Israel's greatest king, saying this prayer of intimate praise & adoration to his God in front of the assembled throngs. This prayer, like his gifts of gold etc., could be said, to be David's legacy to the nation of Israel, to Solomon and by extension also to us.
Today we explore this prayer of King David, exploring questions such as: What do we see of God and His greatness, power, glory, victory and majesty? Whose kingdom and glory should be seen – God's or David's? What can we glimpse of David's relationship with God, through this prayer? What keys can we take for our own prayer life? What can we take away from this prayer for our living as Christians in the 21st century? Listen or download the mp3 podcast to find out more concerning this prayer of King David!
~
You can now purchase our Partakers books! Please do click or tap here to visit our Amazon site!
Click or tap on the appropriate link below to subscribe, share or download our iPhone App!