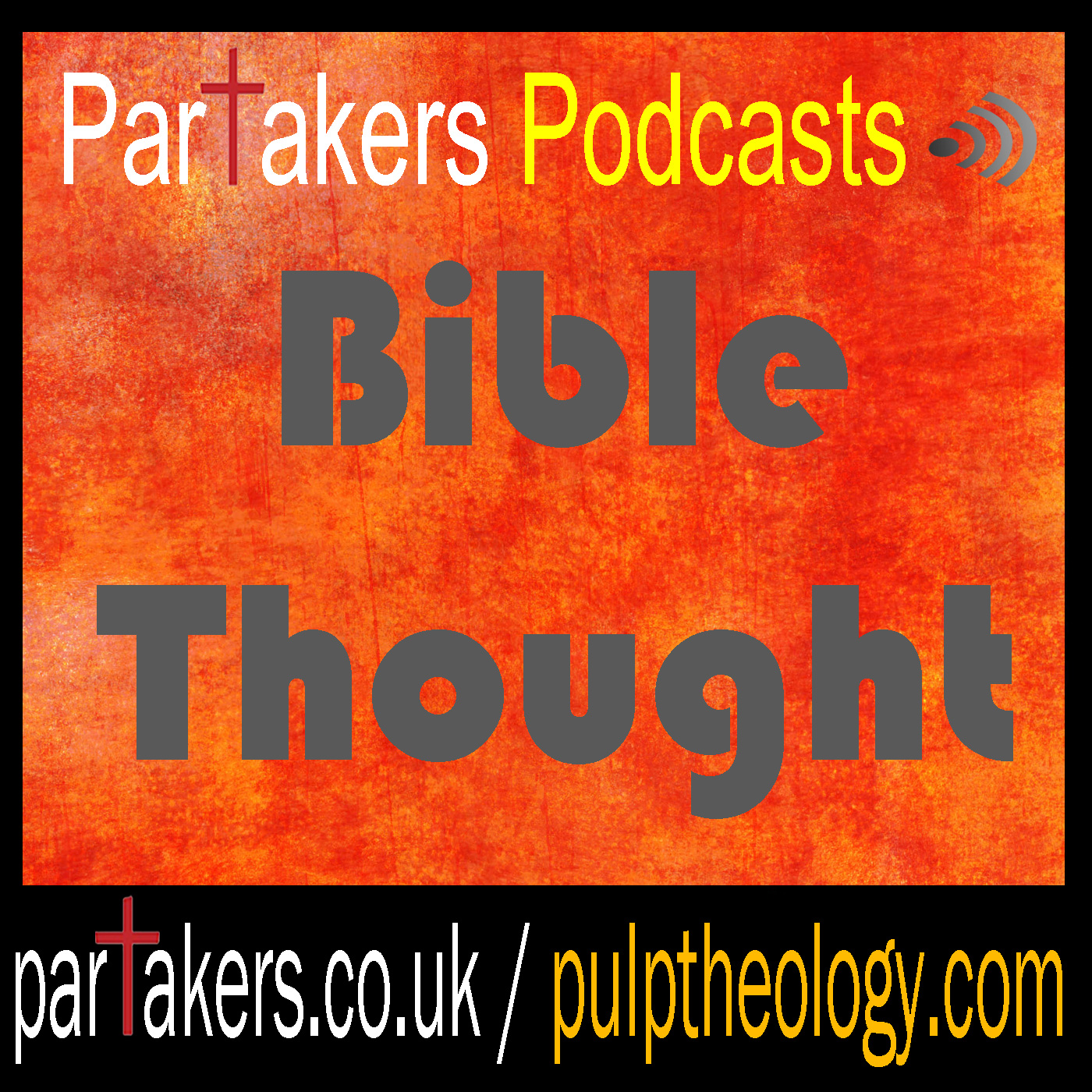 Partakers Bible Thought
30 September 2021
1 When the Sabbath was over, Mary Magdalene, Mary the mother of James, and Salome bought spices so that they might go to anoint Jesus' body. 2 Very early on the first day of the week, just after sunrise, they were on their way to the tomb 3 and they asked each other, "Who will roll the stone away from the entrance of the tomb?"
4 But when they looked up, they saw that the stone, which was very large, had been rolled away. 5 As they entered the tomb, they saw a young man dressed in a white robe sitting on the right side, and they were alarmed.
6 "Don't be alarmed," he said. "You are looking for Jesus the Nazarene, who was crucified. He has risen! He is not here. See the place where they laid him. 7 But go, tell his disciples and Peter, 'He is going ahead of you into Galilee. There you will see him, just as he told you.'"
8 Trembling and bewildered, the women went out and fled from the tomb. They said nothing to anyone, because they were afraid. (Mark 16:1-8)
1 In my former book, Theophilus, I wrote about all that Jesus began to do and to teach 2 until the day he was taken up to heaven, after giving instructions through the Holy Spirit to the apostles he had chosen. 3 After his suffering, he presented himself to them and gave many convincing proofs that he was alive. He appeared to them over a period of forty days and spoke about the kingdom of God. 4 On one occasion, while he was eating with them, he gave them this command: "Do not leave Jerusalem, but wait for the gift my Father promised, which you have heard me speak about. 5 For John baptized with water, but in a few days you will be baptized withthe Holy Spirit."
6 Then they gathered around him and asked him, "Lord, are you at this time going to restore the kingdom to Israel?"
7 He said to them: "It is not for you to know the times or dates the Father has set by his own authority. 8 But you will receive power when the Holy Spirit comes on you; and you will be my witnesses in Jerusalem, and in all Judea and Samaria, and to the ends of the earth."
9 After he said this, he was taken up before their very eyes, and a cloud hid him from their sight.
10 They were looking intently up into the sky as he was going, when suddenly two men dressed in white stood beside them. 11 "Men of Galilee," they said, "why do you stand here looking into the sky? This same Jesus, who has been taken from you into heaven, will come back in the same way you have seen him go into heaven." (Acts 1:1-10)
In our last podcast, we saw that Jesus Christ died. The long awaited Messiah, who people were trusting in had died. Was the death of this man, an ending? Or was it a beginning!
The most difficult part of the Big Story of the Bible to talk about is the Resurrection of Jesus. The big question is 'did it really happen?' All those of us who live in the modern Western world are in a culture that says it did not. The primary reason for this is that our culture says something is only true if it can be replicated. If an experiment carried out in the USA is true it must be possible to repeat it in Australia for it to be legitimate. And, of course, the return to life of the dead Son of God is the ultimate event that cannot be replicated. The assassination of Julius Caesar cannot be replicated either, but many national leaders have been assassinated in recent times so that is a near enough repetition for that ancient event to be accepted as having truly happened. But the resurrection of a man from death is another matter altogether. How do we get out of this problem?
Today we are looking at the resurrection of the Messiah, Jesus Christ and His ascension back to God the Father. We explore together questions such as: Could Jesus really have risen from the dead? Who were the witnesses to such an event? Are they reliable? What did Jesus' resurrection from the dead mean and achieve?Where and how does His resurrection fit into the over-all story? When Jesus ascended into the sky, where was he going? What was the reaction of his disciples and followers to all this? Listen or download the mp3 podcast to find out more in this part of telling the Bible's big story and the rising from the dead of the long awaited for Messiah, Jesus Christ.
~
You can now purchase our Partakers books! Please do click or tap here to visit our Amazon site!
Click or tap on the appropriate link below to subscribe, share or download our iPhone App!