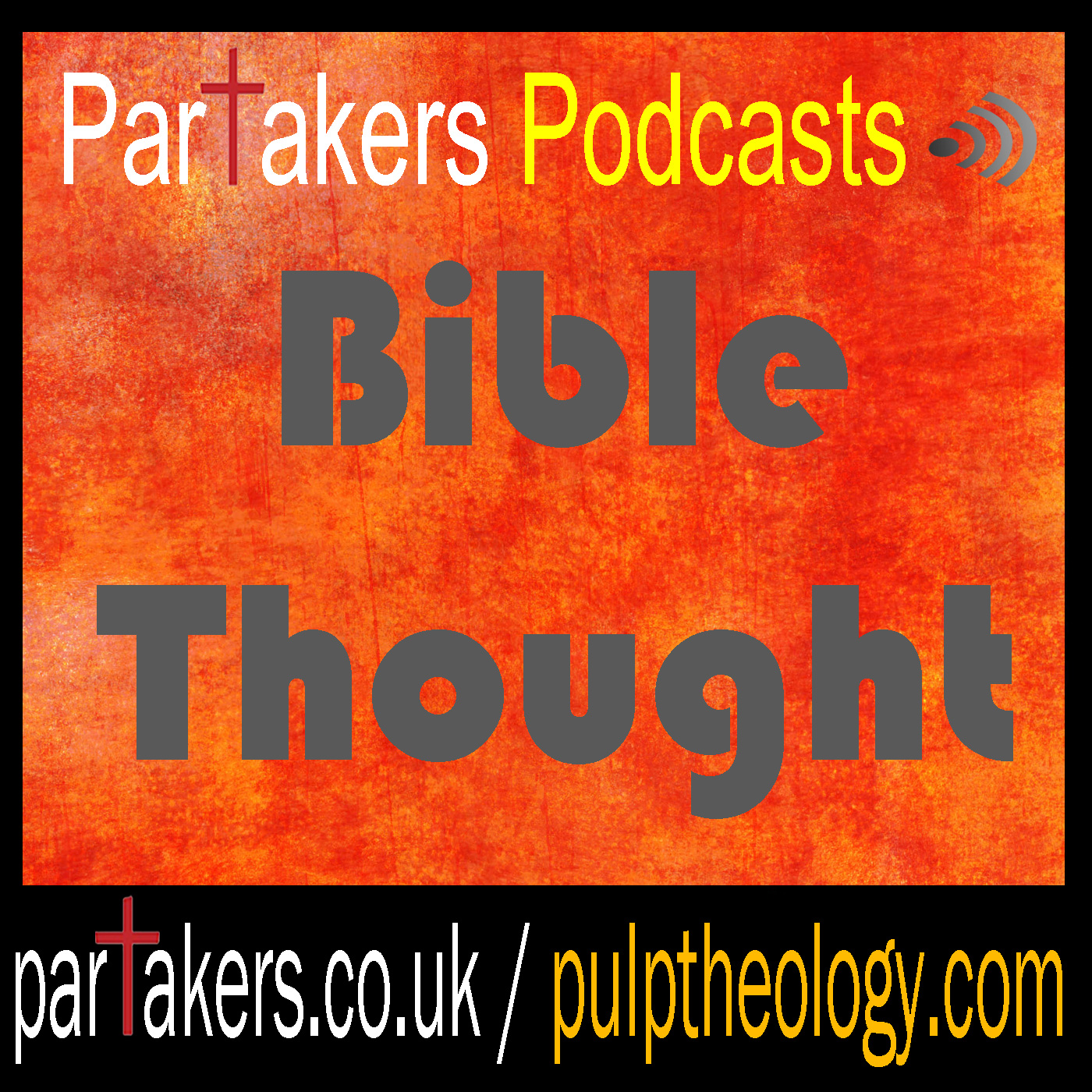 Partakers Bible Thought
31 August 2021
33 "Make a tree good and its fruit will be good, or make a tree bad and its fruit will be bad, for a tree is recognized by its fruit. 34 You brood of vipers, how can you who are evil say anything good? For the mouth speaks what the heart is full of. 35 A good man brings good things out of the good stored up in him, and an evil man brings evil things out of the evil stored up in him. 36 But I tell you that everyone will have to give account on the day of judgment for every empty word they have spoken. 37 For by your words you will be acquitted, and by your words you will be condemned." (Matthew 12:33-37)

3 Not many of you should become teachers, my fellow believers, because you know that we who teach will be judged more strictly. 2 We all stumble in many ways. Anyone who is never at fault in what they say is perfect, able to keep their whole body in check. 3 When we put bits into the mouths of horses to make them obey us, we can turn the whole animal. 4 Or take ships as an example. Although they are so large and are driven by strong winds, they are steered by a very small rudder wherever the pilot wants to go. 5 Likewise, the tongue is a small part of the body, but it makes great boasts. Consider what a great forest is set on fire by a small spark. 6 The tongue also is a fire, a world of evil among the parts of the body. It corrupts the whole body, sets the whole course of one's life on fire, and is itself set on fire by hell. 7 All kinds of animals, birds, reptiles and sea creatures are being tamed and have been tamed by mankind, 8 but no human being can tame the tongue. It is a restless evil, full of deadly poison. 9 With the tongue we praise our Lord and Father, and with it we curse human beings, who have been made in God's likeness. 10 Out of the same mouth come praise and cursing. My brothers and sisters, this should not be. 11 Can both fresh water and salt water flow from the same spring? 12 My brothers and sisters, can a fig tree bear olives, or a grapevine bear figs? Neither can a salt spring produce fresh water. (James 3:1-11)

Jesus took words extremely seriously. Therefore as Christians, so must we, as indicated by the Bible verses above. Words matter and for the Christian disciple they are off the utmost importance as the building blocks of communication: whether by thought or through the tongue. One of the greatest sins of the twenty-first century, that all Christian Disciples need to be wary of, is the use of words. Communication, which is cynical, sarcastic, murderous and discouraging, surrounds us and we are coerced to join in, when in fact we should be standing alone against it.
The twenty-first century is the communications century – everything can be communicated around the world at the click of a mouse button. What we say, think and write has the potential to be a sinful action of sinful inaction. Regardless of what other people say or do, we are to speak, think and write without sinning. Let those be responsible before God for their own actions and inactions – you are only responsible for yours!
Words are the central means of communication regardless of our language, nationality or culture. Needless to say that every one of us has either been hurt, or has hurt others, by communicated words. The power of the tongue in communication and speech is awesome. It has the power of life & death and those who love it will eat & bear its fruit. The tongue is a fire, which left unguarded, can corrupt the whole body and set the whole course of life on fire. We need to watch the words we speak and control our speech, or it will control us.
Today we are looking together at the Christian and the use of words. Words that are spoken orally as well as those put online in social media or written. How did Jesus use words? What is a right use of our words? What are some keys to how we can our use of words? ? Listen or download the mp3 podcast to find out more regarding the Christian and the use of our words.
~
You can now purchase our Partakers books! Please do click or tap here to visit our Amazon site!
Click or tap on the appropriate link below to subscribe, share or download our iPhone App!