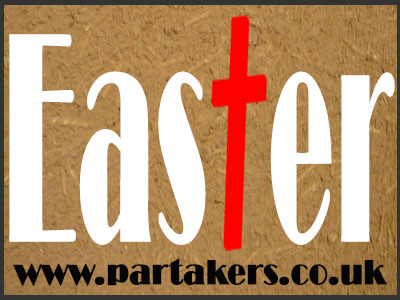 Easter 2021
Part 3: Jesus' Plans
1a. He came to Nazareth, where he had been brought up. He entered, as was his custom, into the synagogue on the Sabbath day, and stood up to read. The book of the prophet Isaiah was handed to him. He opened the book, and found the place where it was written, "The Spirit of the Lord is on me, because he has anointed me to preach good news to the poor. He has sent me to heal the broken hearted, to proclaim release to the captives, recovering of sight to the blind, to deliver those who are crushed, and to proclaim the acceptable year of the Lord." He closed the book, gave it back to the attendant, and sat down. The eyes of all in the synagogue were fastened on him. He began to tell them, "Today, this Scripture has been fulfilled in your hearing." All testified about him, and wondered at the gracious words which proceeded out of his mouth, and they said, "Isn't this Joseph's son?"

(Luke 4:16-22)

1. Introduction

From that time till his last night, during His 3 years of ministry, Jesus has preached the good news of God's salvation to reconcile people back into relationship with Almighty God. Through the cross, His mission will be fulfilled.
Passover, Pentecost and Feast of Tabernacles were the three most important feasts on the Jewish calendar (Leviticus 21). All Jewish men were expected to visit Jerusalem (Deuteronomy 16:16). The Passover Feast was to commemorate the deliverance of Israel from Egypt, and it was a time for remembering and rejoicing (Exodus 11-12). Of all the events that took place that night, we have only time to look at three of them – Jesus plans, Jesus prepares and Jesus serves.
2. Jesus Plans and is betrayed
Now the Feast of Unleavened Bread, called the Passover, was approaching, and the chief priests and the teachers of the law were looking for some way to get rid of Jesus, for they were afraid of the people. Then Satan entered Judas, called Iscariot, one of the Twelve. And Judas went to the chief priests and the officers of the temple guard and discussed with them how he might betray Jesus. They were delighted and agreed to give him money. He consented, and watched for an opportunity to hand Jesus over to them when no crowd was present. (Luke 22:1-6)
We see the plans of Jesus Himself revealed as well as the plans of His enemies. Come! Download and listen to the podcast to find out more regarding Jesus' Final Plans.
~
Click or tap on the appropriate link below to subscribe, share or download our iPhone App!