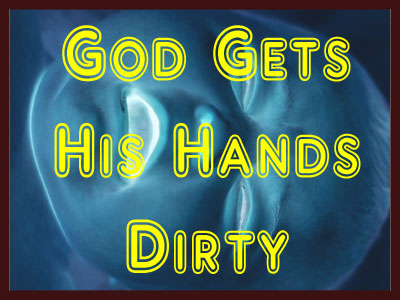 God Gets His Hands Dirty
6. Jesus' Sacrifice
Isaiah 52:13-53:12
In the first Servant Song we saw that the Servant King will provide freedom, self-respect and justice for all. In the second Servant Song it was revealed that the Servant Prophet will bring comfort to people and have compassion on the afflicted. For the third Song we saw that this Servant Disciple will live a perfect life of discipleship, to show that it is attainable and that a life of total obedience to God and trust in God for all things is possible. Then we saw in the last chapter that there will be a big homecoming for the people of Israel and for all nations.
During the previous Servant Songs, we saw glimpses of the suffering this Servant who is both a King and Prophet will endure. Now in this section, this Servant Song we get the full picture of suffering and why He must suffer. This is how people will on the last day be consummated with God and attention is now back on him as 52:13 states "Behold, my servant".
Echoing previous passages of where the Servant is God's. It is as if we are meant to understand that nothing that has been said before is as important as this passage. Without this passage of Scripture, none of the rest makes sense. Let us discover together why that is so by downloading and listening to the Podcast using the links below.

~
Click or tap on the appropriate link below to subscribe, share or download our iPhone App!