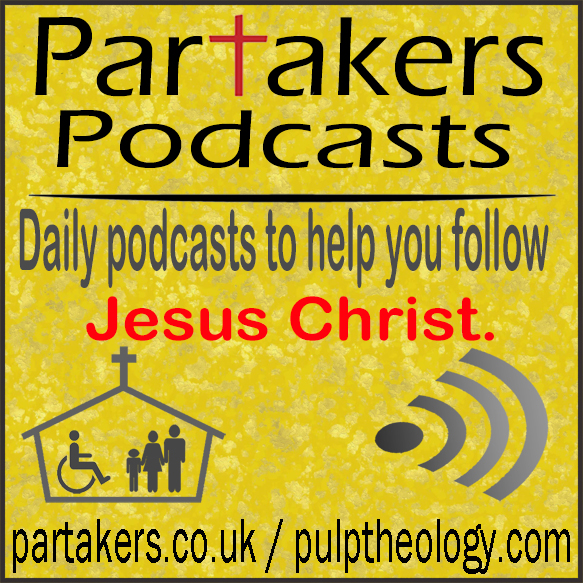 Jesus - mocked and put on the cross Matthew 27:27-44
Press the triangle to hear the audio of this sermon
Originally preached at Poulner Chapel 25 March 2012
Introduction
Here is a complete outline of this event from all 4 gospels! We will look at briefly the events as recorded by Matthew!
Pilate's soldiers crown and mock Jesus - Matthew 27:27-30, Mark 15:16-20, John 19:1-3
Pilate tries to release Jesus - John 19:4-7
Pilate questions Jesus again - John 19:8-11
Pilate attempts to free Jesus again - John 19:12
Pilate sentences Jesus - John 19:13-15
Pilate delivers Jesus to be crucified - John 19:16
Jesus carries the cross - John 19:17
Simon of Cyrene bears the cross - Matthew 27:31-32, Mark 15:20-21, Luke 23:26,
Jesus speaks to weeping women - Luke 23:27-32,
Jesus is brought to Golgotha - Matthew 27:33, Mark 15:22, Luke 23:32-33, John 19:17
Soldiers offer Jesus sour wine mix - Matthew 27:34, Mark 15:23
Jesus is crucified at the 3rd hour - Mark 15:25
Soldiers divide the Lord's clothes - Matthew 27:35-36, Mark 15:24, Luke 23:34, John 19:23-24
Accusation written by Pilate - Matthew 27:37, Mark 15:26, Luke 23:38, John 19:19-22
2 Robbers are crucified with Jesus - Matthew 27:38, Mark 15:27-28, Luke 23:33, John 19:18
"Forgive them..." - Luke 23:34
"Behold your mother." - John 19:25-27
Multitude mocks Jesus - Matthew 27:39-43, Mark 15:29-32, Luke 23:35-37
Robbers mock Jesus - Matthew 27:44, Mark 15:32, 29:39
One robber rebukes the other - Luke 23:40-41
"...you will be with me in Paradise" - Luke 23:43
As you know from the reading we are looking at this event in the life of Jesus Christ, as recorded by his friend and disciple, Matthew. Tonight we look at Jesus mocked, Jesus crucified, and the implications and challenges we are presented with. Matthew, throughout his Gospel, presents Jesus as King - and it is probably his main theme as he writes his gospel. In Chapter 27 alone, Matthew ascribes Jesus as king 7 times. He uses Old Testament imagery from passages such as Psalm 22, Psalm 69 and parts of Isaiah to build his story.
Even if you are new to this story, nobody here should really be shocked by this macabre tale. I don't think anybody could really be that naïve about human history and some of the horrors it contains. Human history is full of incidents of people treating others in less than a human and dignified way. The horrors of the killing fields of what was Cambodia, the systematic brutality of Nazi Germany and the macabre excesses of Uganda in the last century, have often been repeated throughout history. Sadly, even at times, by Churches and those purporting to be Christians...