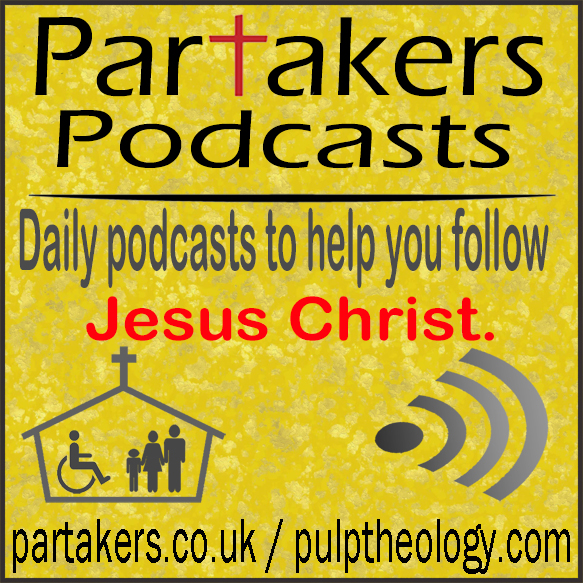 Words In Scripture Explored - Christ
The word Christ is the New Testament word for the Old Testament word, Messiah. So we look to the Old Testament first, in order to understand what the New Testament word Christ means! It certainly means more than just a swear word. It was not Jesus' surname, although it was appended to His name in the New Testament, more as a way of expressing who He was!
So how is the word Messiah used in the Old Testament?
The word translated 'Messiah' is found only twice (Daniel 9:25-26). The New International Version translates the word 'Messiah' as the 'Anointed One'. The Old Testament idea of Messiah has five principles attached to it: God's chosen and anointed man; He will bring salvation for God's people; He will judge God's enemies; He is an appointed ruler over nations; He is an active representative of God. Surprisingly, these five principles can be applied to King Cyrus (Isaiah 45:1). Cyrus, is an example of a Messiah, the anointed one of God, even though he was not one of God's people, the Israelites. This shows that the word Messiah can have a non-religious meaning behind it.
The Messiah, God's Anointed One, is pictured in several ways in the Old Testament. There is the Suffering Servant (Isaiah 40-55); the Conquering Warrior (Isaiah 56-66); the Branch - particularly of David (Jeremiah 23:5; Zechariah 3:8); Son of Man (Daniel 7); and finally Anointed Prince (Daniel 9:25-27).
All of the Old Testament Covenants pointed towards this future coming of the Messiah, God's Anointed One! Through all these Covenants we see a God who is willing to interact with His creation and bless it.
When first century Christians such as Paul, Peter and John checked all the events surrounding the life of Jesus, they searched their Scriptures, our Old Testament. It was as the Holy Spirit illuminated their minds, that they wrote down and passed on the whole gamut of Old Testament promise which was fulfilled in God's Messiah and the world's hope: Jesus Christ and Him alone. Jesus Christ is all five of those principles referred to in the Old Testament Messiah. Investigate the New Testament for yourself to find how, why and where!
For example 2 Samuel 7v12 predicts the birth of Solomon as David's successor to the throne with his role being to establish David's throne forever (2 Samuel 7v13). We see this link to Jesus Christ, though the genealogies to both Joseph: a legal right to David's throne (Matthew 1v1-17) and to Mary: a blood right to David's throne (Luke 3v23-38).
Or the Mosaic Covenant, or Law of Moses, was given that they could realize the helplessness of their own efforts, and their need of God's help. Galatians 3v22-24 explains that the Law was only a protective fence, until through the promised Messiah, humanity "could be made right with God through faith." All of history pointed to the coming of this Messiah, this Christ, if you will. This was all part of Paul's reasoning from Scripture with the Jews he came in contact with. Of course for Paul, as for us, the Messiah is Jesus Christ. All of history, points to this Jesus Christ, coming back again. Coming back, not as a baby next time, but as a King in glory!

If you have found this resource helpful to you, please do prayerfully consider making a donation. Thank you
Click on the appropriate link to subscribe to this website