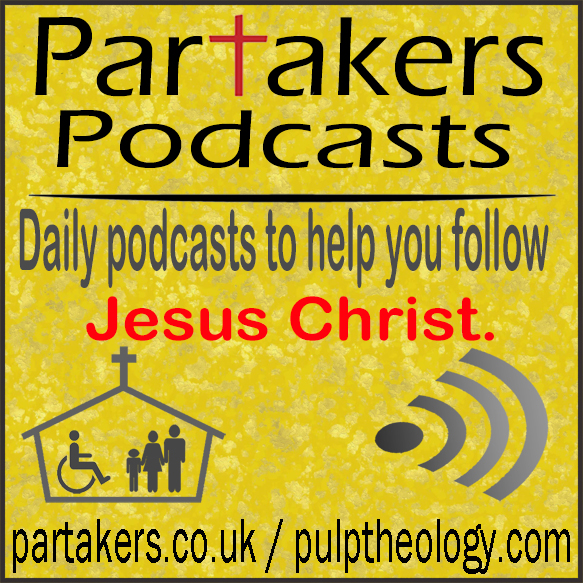 Develop Convictions
"Listen, O Israel! The L

ord

is our God, the L

ord

alone. And you must love the L

ord

your God with all your heart, all your soul, and all your strength. And you must commit yourselves wholeheartedly to these commands that I am giving you today. Repeat them again and again to your children. Talk about them when you are at home and when you are on the road, when you are going to bed and when you are getting up. Tie them to your hands and wear them on your forehead as reminders. Write them on the doorposts of your house and on your gates."
Deuteronomy 6:4-9
The model - (Deuteronomy 6v4-9)
Incarnational

Instructional

(Deuteronomy 6:7)

Internalization

(Deuteronomy 6:8-9)
Everybody has 2 sets of convictions. Firstly are those that you think are your convictions and secondly the ones by which you live your life.
Where do we get the basis for developing our convictions? As Christian Disciples, the foundation of all our convictions is located in Scripture! Jesus is to be our life! That is one reason why we are to read the Bible regularly and apply it to our life. And we are not alone in either the reading of Scripture or in its application to our life. Remember that the interpretation of Scripture is part of the Holy Spirit's role in the life of the Christian Disciple as the great teacher (John 16v13) and in its subsequent application (Ephesians 5v26; 2 Corinthians 7v1).
Definition of a conviction - A conviction is a principle that I cherish or prize highly enough that I practise it in my life. There is a vast difference between your belief system and your convictional system. A belief system is something you will argue for. A convictional system is something you will die for. It is a good thing to ask your self periodically what is really worth dieing for.
How to develop convictions
a. Developing convictions is a process
Dependency leads to inter dependency. A growth equation - THE WORD + OBEDIENCE + TIME = GROWTH. This is the key, and there are no shortcuts.
b. The prevailing attitude of passivity.
Leaders are not passive or dependent people. This is the person who as good intentions but no plan of action. A lot of people trust the Lord for the product but not for the process. Isaiah 40v31 assures us that "those who trust in the Lord will find new strength. They will soar high on wings like eagles. They will run and not grow weary. They will walk and not faint.".
c. The lack of clear-cut objectives and/or standards.
You achieve what you aim for. We don't have clear objectives because we are primarily negative people.
d. The problem of inconsistency
The realization that your convictions are different from contemporary society that believes they are determined by the media not ideas. How much are you poured into the mould of your society? "The power of Christianity appears in the antipathy towards, never in its agreement with, the ways of fallen man" - AW Tozer

The realization that your convictions are different from your future convictions. The problem about convictions is that you are free to choose them but you are not free to escape the consequences of your decision

The realization that your convictions, if they are biblical will be different from the world community.

The realization that your convictions are different from your parents & family. Don't just react to your parents negative convictions without knowing their positive convictions

Confusing the convictions of Christian Disciples with non-Christian convictions. The convictions of non-Christians are most frequently cultural, whereas convictions of the Christian Disciple are to be always biblical.
· Then there is the realization that there can be no growth without tension. The Lord Jesus learned obedience through the things He suffered. There are two things regarding intention - too much tranquillity produces apathy and too much tension produces anxiety.
Communicate truth in a reality setting.

Communicate truth in a relational setting.

Communicate truth in a reproductive setting.
f. How to communicate your convictions
Sharpen your own personal convictions, in the presupposition that you have identified them.

Help others to devise a clear cut set of objectives and priorities. You are just as spiritual as you choose or want to be.

Relationships always precede requisites. People tend to accept your ideas and your philosophy because they accept you. Conversely, they also reject your ideas & philosophy because they reject you

Explain your convictions to others. Don't let anybody go out of exposure to you wondering where in the world you are.

Feed others responsibility You have got to give them enough developmental rope to grow. Casualties are essentials of the process. God will give you enough success to encourage you and just enough failure to keep you dependent on Him.

Create a desire on the part of others to relate to Jesus Christ and His Will, not primarily to you. A Christian is a person who follows Christ, not you or me. We ought to obey God rather than man.
For more to think about please do read ask yourself the following questions, writing them down if you can, and see how you respond or react to them. Then why not share your answers with your spouse or a close friend, so that you can pray over any issues together.
Q1. Read
Luke 10v26-28
,
How can my convictions be further developed along these lines?
Q2. Read Matthew 5v1-11 What is the core of what Jesus is saying about living His way and following His convictions?
Q3. Read Isaiah 40v31 What role does trusting in the Lord play in the development of my convictions?

If you find these resources helpful to you, please do prayerfully consider making a donation.
Thank you
Click on the appropriate link to subscribe to this website