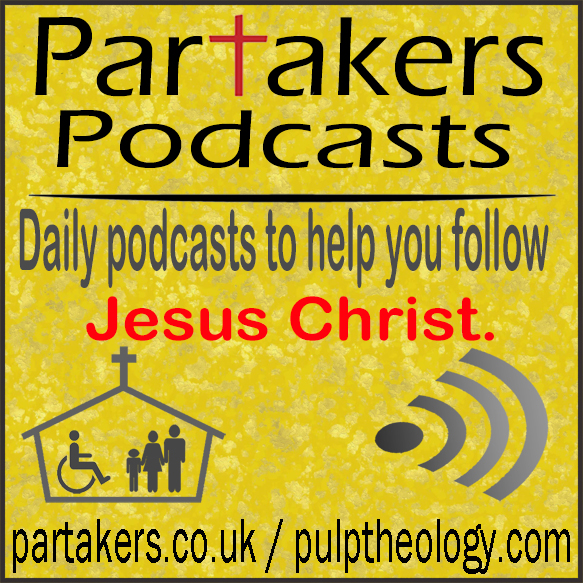 25. The Christian Disciple and the Armour of God
Paul writing in Ephesians 6v13-17: "Therefore, put on every piece of God's armour so you will be able to resist the enemy in the time of evil. Then after the battle you will still be standing firm. Stand your ground, putting on the belt of truth and the body armour of God's righteousness. For shoes, put on the peace that comes from the Good News so that you will be fully prepared.  In addition to all of these, hold up the shield of faith to stop the fiery darts of the devil. Put on salvation as your helmet, and take the sword of the Spirit, which is the word of God."
We have learnt previously something of satan's strategy.  Satan wants you, as a Christian disciple, to compromise your faith.  He wants you to be fearful.  He wants you to have doubts and blasphemous thoughts.  He wants you to be a hedonist that only thinks of themselves and living a materialistic life.  He wants you to put off till tomorrow what you can do today.  He wants you to be an individual, instead of being involved in your local Christian community. At times we feel like giving up being a Christian disciple with the pressure applied on us by sin & temptation.  The thoughts that satan implants in our minds like "Did God really say that?" or in the insatiable thoughts of lust, revenge or pride. Doubts set in.  Guilt appears constant.  To help His people, God has designed spiritual armour for us to wear during our constant battle with sin & temptation.  This armour is what God wears according to Isaiah 59v17, when He goes out to battle! What are the hallmarks of this spiritual armour?  Cast all thoughts of a Roman soldier out of your mind!
· Truth - know, understand and live truth. Our lives are to be controlled by truth as revealed in Scripture. When we know truth so well, we can recognize the lies that we are told!
· Righteousness - live a righteous life.  Live the truth! When we started as a Christian disciple, before God we were given the righteousness of Jesus!  But that righteousness needs to be lived out in the lives of Christian disciples.  If it isn't, then satan will attack!
· Gospel - be ready to share it and rely upon it. Because we have peace with God, we are able to withstand without fear the attacks of the enemy!  We have peace with God, but we are also to exhibit peace with others.  Where peace is, the discord of our enemy cannot prevail!
· Faith – show total trust in God for your life.  The faith we have is a defensive weapon against the mistruths that come into our head: lies, blasphemy, lust, greed, selfishness are all little darts thrown at us by satan.  By maintaining our trust in God's promises and God's power, these little darts are extinguished.
· Salvation - assurance of salvation.  Be assured! Let your mind be controlled by the Holy Spirit, so that you are not led astray.  Your salvation rests in nothing apart from God's promises and Jesus' righteousness!
· Bible - read and study God's Word.  The Word of God, the Bible, is our attack weapon!  That is why we are to study it and learn from it, trusting in the Holy Spirit to lead and reveal it to us!  We are to grow in grace and in the knowledge of Jesus according to 2 Peter 3v18 and that is only achieved through studying the Scriptures!  Then when we hear that nagging little voice that says "God didn't say that", we can say "Oh yes, He did!!"
· Prayer – talk to God.  This is how we are energized!  Fighting in our own power is useless! When we talk to God, we strengthen our relationship with Him!  When we ask other Christian disciples to pray for us, the Church unity is strengthened!  A solo Christian is an anomaly.  Except in extreme circumstances, there is always a way to ask for prayer and help.
How do we put on the armour?  It is not through some mystical, deep and secret process that the spiritual armour is put on.  If it were, not many of us would be wearing it!  It is revealed, whenever we resist the works of satan, and don't listen to the lies he tells us in our head.  When our marriages, reflect the sacrificial love that Jesus has for the church, our spiritual armour is displayed.  When children are taught  the Gospel and instructed in the Lord, our spiritual armour is being worn.  When we are diligent in the workplace, our spiritual armour is exhibited.  When God is glorified in your life, you are wearing the spiritual armour! When are living fruitful lives for God, and giving all glory and honour to Him without compromise, we show we are wearing our spiritual armour!  We can stand up for Jesus and say with honesty and integrity that He is our Lord and our master.  When we meditate on God's word, we nourish our minds with the truth of salvation! When we tell others of this message of peace with God, our enemies flee!  When we ask others to pray for us, as Paul did, we show we are part of the Church, the beautiful bride of Jesus! All these and more, reflect that as Christian disciples, we are clothed in spiritual armour.  It is our own responsibility to wear it and use it with confidence.  We are to be alert to the prowling of our enemies and relying solely on God's power to overcome sin and temptation.  In our own strength we will surely fail, but by using God's strength and clothed in His armour, we will prevail and overcome.  The Christian disciple prevails and is an overcomer when reliant solely upon the God they seek to serve wholeheartedly.
For more to think about please do read for yourself Psalm 1. Ask yourself the following questions, writing them down if you can, and see how you respond or react to them.  Then why not share your answers with your spouse or a close friend, so that you can pray over any issues together.
Q1. What are the contrasts between the ways of the godly and the ways of the ungodly?
Q2. In what ways am I bearing fruit in my life for God and showing I meditate on His word?
Q3. What can I do this week, to stop somebody walking down the path that leads to destruction?

If you find these resources helpful to you, please do prayerfully consider making a donation. Thank you
Click on the appropriate link to subscribe to this website