Episodes
Saturday Oct 08, 2022
Saturday Oct 08, 2022

Psalm 91
91:1 He who dwells in the secret place of the Most High will rest in the shadow of the Almighty.
91:2 I will say of Yahweh, "He is my refuge and my fortress; my God, in whom I trust."
91:3 For he will deliver you from the snare of the fowler, and from the deadly pestilence.
91:4 He will cover you with his feathers. Under his wings you will take refuge. His faithfulness is your shield and rampart.
~
91:5 You shall not be afraid of the terror by night, nor of the arrow that flies by day;
91:6 nor of the pestilence that walks in darkness, nor of the destruction that wastes at noonday.
91:7 A thousand may fall at your side, and ten thousand at your right hand; but it will not come near you.
91:8 You will only look with your eyes, and see the recompense of the wicked.
~
91:9 Because you have made Yahweh your refuge, and the Most High your dwelling place,
91:10 no evil shall happen to you, neither shall any plague come near your dwelling.
91:11 For he will put his angels in charge of you, to guard you in all your ways.
91:12 They will bear you up in their hands, so that you won't dash your foot against a stone.
~
91:13 You will tread on the lion and cobra. You will trample the young lion and the serpent underfoot.
91:14 "Because he has set his love on me, therefore I will deliver him. I will set him on high, because he has known my name.
91:15 He will call on me, and I will answer him. I will be with him in trouble. I will deliver him, and honor him.
91:16 I will satisfy him with long life, and show him my salvation."
Click on the appropriate link below to subscribe, share or download our iPhone App!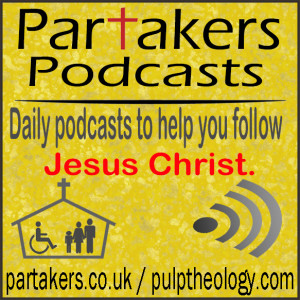 Tuesday Apr 12, 2022
Tuesday Apr 12, 2022

Psalm 100
A psalm. For giving thanks.
1 Shout for joy to the LORD, all the earth.
2 Worship the LORD with gladness;
come before him with joyful songs.
3 Know that the LORD is God. It is he who made us, and we are his;
we are his people, the sheep of his pasture.
4 Enter his gates with thanksgiving and his courts with praise;
give thanks to him and praise his name.
5 For the LORD is good and his love endures forever;
his faithfulness continues through all generations.
Sunday Apr 10, 2022
Sunday Apr 10, 2022

Psalm 51
For the Chief Musician. A Psalm by David, when Nathan the prophet came to him, after he had gone in to Bathsheba.
51:1 Have mercy on me, God, according to your loving kindness.
According to the multitude of your tender mercies,
blot out my transgressions.
51:2 Wash me thoroughly from my iniquity.
Cleanse me from my sin.
51:3 For I know my transgressions.
My sin is constantly before me.
51:4 Against you, and you only, have I sinned,
and done that which is evil in your sight;
that you may be proved right when you speak,
and justified when you judge.

51:5 Behold, I was brought forth in iniquity.
In sin my mother conceived me.
51:6 Behold, you desire truth in the inward parts.
You teach me wisdom in the inmost place.
51:7 Purify me with hyssop, and I will be clean.
Wash me, and I will be whiter than snow.
51:8 Let me hear joy and gladness,
That the bones which you have broken may rejoice.

51:9 Hide your face from my sins,
and blot out all of my iniquities.
51:10 Create in me a clean heart, O God.
Renew a right spirit within me.
51:11 Don't throw me from your presence,
and don't take your holy Spirit from me.

51:12 Restore to me the joy of your salvation.
Uphold me with a willing spirit.
51:13 Then I will teach transgressors your ways.
Sinners shall be converted to you.
51:14 Deliver me from bloodguiltiness,
O God, the God of my salvation.
My tongue shall sing aloud of your righteousness.

51:15 Lord, open my lips.
My mouth shall declare your praise.
51:16 For you don't delight in sacrifice, or else I would give it.
You have no pleasure in burnt offering.
51:17 The sacrifices of God are a broken spirit.
A broken and contrite heart, O God, you will not despise.
51:18 Do well in your good pleasure to Zion.
Build the walls of Jerusalem.
51:19 Then you will delight in the sacrifices of righteousness,
in burnt offerings and in whole burnt offerings.
Then they will offer bulls on your altar.