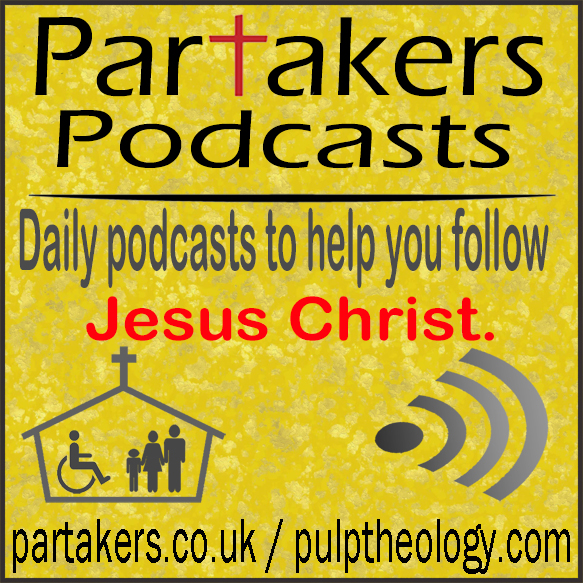 Interview with Hope FM, talking about Partake Ministries and Virtual Church
Partake - Words in Scripture Explored - Remember
The ability to remember is a wonderful gift of God to all people! Memories can bring about the full gamut of emotions -sadness, bitterness, anger, joy, ecstasy and love!
I wonder what your ability to remember is like! Perhaps you are like me, and your memory sometimes fails. Sometimes I will think I have remembered something, but it turns out to be a false memory of an event that never occurred. Or other times I will forget to remember something, and then miss out on something important! So I have learnt to write things down, in order to remember!
As a Christian, sin still tries to entangle us, but remembering certain things will help the Christian to live a righteous Christian life. One of the reasons why we still sin after becoming Christians is because we forget who we are! By remembering who you are as a Christian, not only will you behave as a dedicated follower of Jesus Christ, but you will have the assurance, only a living and dynamic relationship brings.
As a Christian Disciple remember the following in order to be assured of your relationship with Jesus, in the battle to overcome sin:
You died with Jesus Christ (Colossians 3v3a). Jesus not only died for you, but you died with Him; and through baptism, you symbolize death with Christ.
You are raised with Jesus Christ (Colossians 3v1a). You are also raised with Christ in baptism, and you rule with him, seated at the right hand of the Father.
You live with Jesus Christ (Colossians 3v4a). As a Christian Disciples, Jesus is to be your life and your eternal life, is to be Jesus. You are dead to sin, yet alive to Christ.
You are hidden with Jesus Christ (Colossians 3v3b). We You now belong to Jesus Christ and are hidden with Him in heaven. This means that your motives and strengths are to come from Him.
You will be glorified with Jesus Christ (Colossians 3v4b). When Jesus Christ returns, you will see Him face to face, and He will take you home to eternal glory and to be fully revealed in glory.
Remember also:
He lives inside you: God the Holy Spirit lives inside you and you are to be controlled by Him (Romans 8v9; Gal 2v20; Colossians 1v25-27)
He has sealed you: The Holy Spirit indwells you, and is assured proof of you being God's possession (2 Corinthians 1v22; Ephesians 1v3)
He is your security: The Holy Spirit is a deposit, guaranteeing your redemption, salvation and inheritance (Ephesians 1v13; 2 Corinthians 1v22).
Lastly, we are told to remember Jesus Christ in the sacrament of communion. You participate in it, doing it regularly as a reminder of Jesus Christ death and resurrection, until He comes again (1 Corinthians 11v26)!
Having this assurance and remembering these things helps overcome the problems you have with overcoming doubt of our assurance of salvation and acceptance before God Almighty. Remembering who you are in Jesus Christ helps you to be assured that you are His. Next time you recognize you are being tempted to sin, remember who you are and call out to Jesus for help in avoiding temptation! He will remember you and help you! Perhaps you could write down those things I have said on this Podcast to help you to remember who you are as a Christian.